2 April 2014 Last updated at 00:37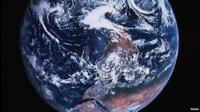 The BBC has to adopt "clear editorial guidelines" for its reporting on the issue of climate change, MPs have said.
The Science and Technology Committee said the organisation played a "central" role in informing the public.
But some editors were "poor" at determining viewers' and listeners' level of expertise and sometimes pitted lobbyists against "top scientists" as if their views had "equal weight".
The BBC said it did "not believe in erasing wider viewpoints".
In its report, the committee said news teams, including those on Radio 4's Today programme, had committed the mistake of attributing the same weight to opinions and scientific fact when covering climate science.
'Impartiality'
Its chairman, Labour MP Andrew Miller, said: "Given the high level of trust the public has in its coverage, it is disappointing that the BBC does not ensure all of its programmes and presenters reflect the actual state of climate science in its output.
"Some editors appear to be particularly poor at determining the level of scientific expertise of contributors in debates, for instance, putting up lobbyists against top scientists as though their arguments on the science carry equal weight."
The BBC does its utmost to report on this complex subject as clearly as possible using our specialist journalistsBBC spokesman
The report suggested the majority of the public did not have a good understanding of climate change or its causes and many people would like to be better informed.
The MPs called on the BBC to develop "clear editorial guidelines" for commentators and presenters, encouraging them to challenge statements from either side of the climate policy debate that strayed too far from accepted scientific facts.
The report also criticised the government and its agencies for failing to provide "clear, consistent messages", which had had a detrimental impact on the public's trust in climate science.
It said: "As a matter of urgency, the government needs to draw up a climate change communication strategy and implement this consistently across all departments."
'Refreshing strategy'
A BBC spokesman said: "The BBC does its utmost to report on this complex subject as clearly as possible using our specialist journalists.
"While the vast bulk of our interviews are with climate scientists, as part of our commitment to impartiality it is important that dissenting voices are also heard.
"We don't believe in erasing wider viewpoints even if the select committee doesn't agree with them."
He said the BBC took "care to reflect all viewpoints in the debate" about science and to give them "due weight".
And Climate Change Secretary Ed Davey said: "The government is already proactive in communicating the science of climate change, using the media, climate scientists and trusted third-party organisations as a medium to do so.
"We are continuing to maximise all communications channels, including digital, social media and traditional media, whilst refreshing our strategy to help improve how climate change is communicated to the public."