NOTE: The following materials are for information purposes only and may not be copied, reproduced, or transmitted without the explicit permission of SITE Intelligence Group and specific attribution to SITE Intelligence Group. 
Details
Multimedia
Created: 01 January 2016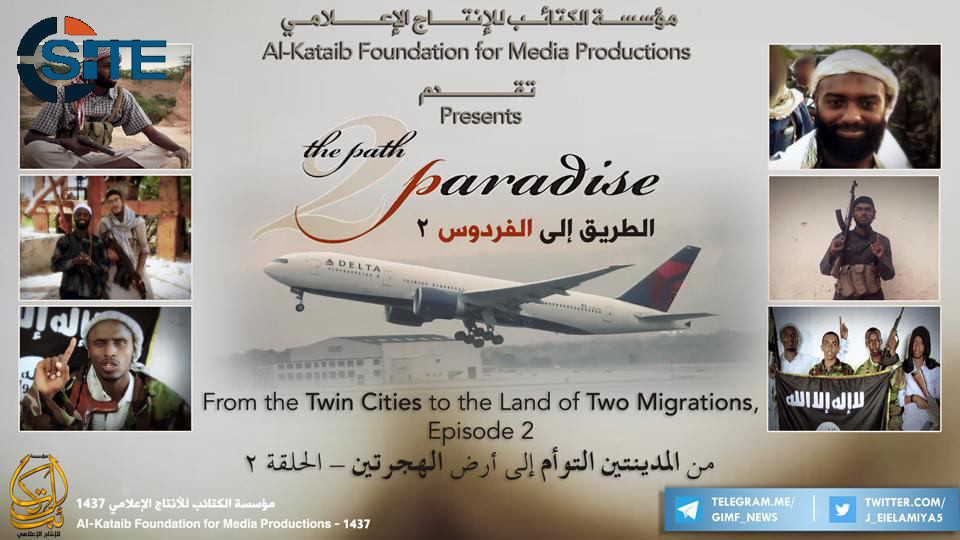 The Shabaab al-Mujahideen Movement, al-Qaeda's branch in Somalia, released the second episode in its series on slain American fighters from Minnesota, and in this installment, encouraged black youths in the U.S. to convert to Islam and leave for the Somali battlefield.
Register to read more ...