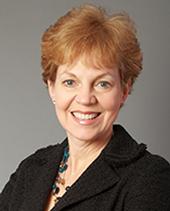 Atlanta, GA, April 14, 2016 – In a report published yesterday in the New England Journal of Medicine, researchers from the Centers for Disease Control and Prevention (CDC) laid out conclusive evidence linking Zika virus infection with microcephaly and other birth defects.
Authored by the CDC's Dr. Sonja A. Rasmussen, et al., the report – "Zika virus and birth defects – reviewing the evidence for causality" – stated, "On the basis of this review, we conclude that a causal relationship exists between prenatal Zika virus infection and microcephaly and other serious brain anomalies."
The key evidence laid out in the report included:
Many documented cases of maternal Zika virus infection which occurred during stages of prenatal development that were consistent with the defects observed.
A specific, rare phenotype involving microcephaly and associated brain anomalies that has been detected in fetuses or infants with presumed or confirmed congenital Zika virus infection.
Data that strongly support biologic plausibility, including the identification of Zika virus in the brain tissues of affected fetuses and infants.
"We've been very careful over the last few months to say, 'It's linked to, it's associated with.' We've been careful to say it's not the cause of," said Dr. Rasmussen. "I think our messages will now be more direct."
"There is no longer any doubt that Zika causes microcephaly," emphasized CDC Director Dr. Tom Frieden, adding that it is also clear Zika causes other serious defects, including the production of damaging calcium buildups in the developing brain.
Dr. Bruce Aylward, who is leading the World Health Organization's Zika virus response, applauded the CDC report, adding, "We feel it's time to move from precautionary language to more forceful language to get people to take action."