Angela Merkel has issued a carefully-worded response to Donald Trump's election as US President, taking aim at the divisive rhetoric he used during the campaign.
While Theresa May simply congratulated Trump on his victory, Merkel said she would only offer "close cooperation" dependent on his commitment to equal rights. 
The German Chancellor, who has been the driving force behind the EU's acceptance of hundreds of thousands of refugees, said her relationship with Trump would only succeed if he upheld "the dignity of man, independent of origin".
She said: "Germany and America are connected by values of democracy, freedom, and respect for the law and the dignity of man, independent of origin, skin colour, religion, gender, sexual orientation, or political views.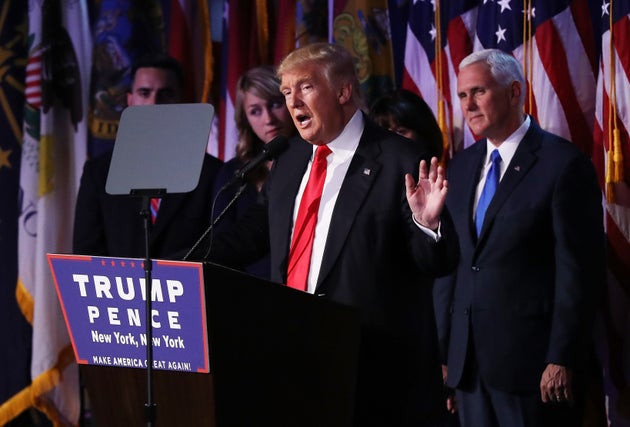 Joe Raedle via Getty Images
Donald Trump
"I offer the next President of the United States close cooperation on the basis of these values.
"The partnership with the United States is and remains a foundation of German foreign policy." 
The election campaign this year was a particular one with some confrontations that were difficult to stomachAngela Merkel
She added that she had - like many others - "watched the election results with trepidation".
The remarks are likely issued as a pointed warning to Trump, who has called for all 1.6 billion members of a religion to be banned from the US to prevent terror attacks. 
Her response was far more hostile than that of Theresa May, who congratulated Trump and said she was sure Britain and the US would remain "close partners".
The PM said: "Britain and the United States have an enduring and special relationship based on the values of freedom, democracy and enterprise.
"We are, and will remain, strong and close partners on trade, security and defence. I look forward to working with President-elect Donald Trump, building on these ties to ensure the security and prosperity of our nations in the years ahead."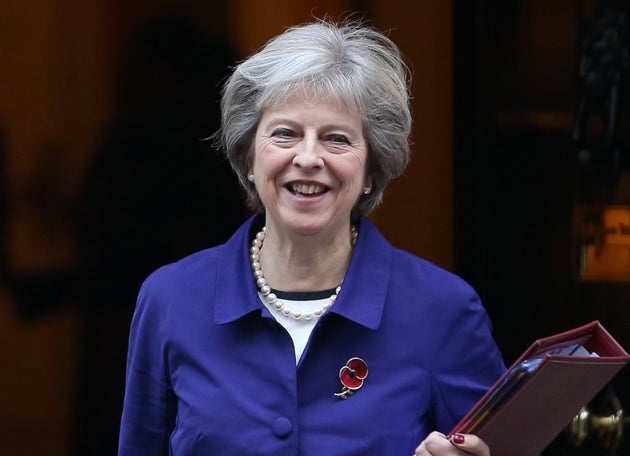 DANIEL LEAL-OLIVAS via Getty Images
Theresa May
Jeremy Corbyn was less optimistic about Trump's election, saying it had left many Britons "shocked". 
"Some of Trump's answers to the big questions facing America, and the divisive rhetoric around them, are clearly wrong," he said.
"I have no doubt, however, that the decency and common sense of the American people will prevail, and we send our solidarity to a nation of migrants, innovators and democrats...
"The urgent necessity is now for us all to work across continents to tackle our common global challenges: to secure peace, take action on climate change and deliver economic prosperity and justice."
Many were quick to contrast the reactions of Britain and Germany's two premiers. 
The Guardian's political editor Heather Stewart said Merkel had "seized the opportunity May missed" by not being "overjoyed by a racist misogynist in the White House".
Richard Lloyd Parry, The Times' Asia Editor, also praised Merkel for her "exquisitely conditional words of acknowledgment", but accused May of simply employing "cliched verbiage".
While the Mirror's Kevin Maguire said of the two statements:
NOW READ: