A sleepless night or two can leave you so tired and miserable that it can be tempting to take a medication that promises to help you slip into slumber. But the truth is that sleeping pills like Ambien and Lunesta don't actually improve your sleep much, according to a Consumer Reports Best Buy Drugs analysis, and the newest insomnia medication, Belsomra (suvorexant), is no exception.
It might help you nod off a few minutes faster or stay asleep slightly longer. But that small benefit comes with some big safety concerns, such as being too drowsy to drive the next day or feeling like you can't move or talk.
We were prompted to take a close look at Belsomra, which is made by Merck, because it's a new type of sleeping pill called an orexin-receptor antagonist. It acts on the brain in a different way compared to older insomnia meds. The Food and Drug Administration initially rejected high doses of Belsomra—30 mg and 40 mg—because it said they posed a dangerous risk of next-day drowsiness that could lead to deadly auto crashes. The FDA eventually approved lower doses of the drug—5 mg, 10 mg, and 20 mg.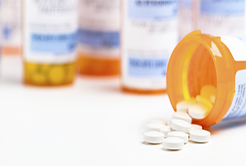 We commissioned two drug safety experts—Steven Woloshin, M.D., and Lisa M. Schwartz, M.D., both at the Geisel School of Medicine at Dartmouth—to review the research and prepare a Drug Facts Box for Belsomra. Schwartz served on an FDA advisory committee of experts that looked at Belsomra in 2013.
Their analysis shows that people who took a 15 mg or 20 mg dose of Belsomra every night for 3 months fell asleep just 6 minutes faster on average than those who got a placebo pill. And the Belsomra group slept only 16 minutes longer—6 hours and 12 minutes total vs. 5 hours and 56 minutes for the placebo group.
Those small improvements in sleep didn't translate to people feeling more refreshed. Instead, more people who took Belsomra felt drowsy the next day compared with those who took a placebo.
In fact, two people who took the 20 mg dose the night before were so drowsy the next day they had to stop a driving test. Slightly more people in the Belsomra group were involved in driving accidents or got traffic tickets and reported hallucinations or sleep paralysis—a feeling that you can't move or talk while falling asleep or awakening.
The 10 mg dose was only studied in 62 people, and it's unclear whether it improves sleep. Even Merck, the manufacturer of Belsomra, doubts whether it's better than a placebo. "The overall picture is that 10 milligrams is not an effective dose," said W. Joseph Herring, M.D., Merck's executive director of clinical research, neuroscience, and ophthalmology, at the 2013 FDA advisory committee meeting. Yet, the FDA's internal reviewers said the 10 mg dose improved sleep more than placebo. The bottom line is that the 10 mg dose is probably less effective than the 15 or 20 mg dose and it might not be much better than a placebo pill.
And it's unknown if the 5 mg dose will help you sleep: It's not been studied at all.
"The FDA has set a disturbing precedent by approving an untested dose of a drug," Schwartz says. "For a deadly cancer with limited treatment this gamble might make sense, but not for a condition like insomnia and where Belsomra doesn't appear to work any better, or more safely, than available treatments."
Also, Schwartz and Woloshin worry that if people don't sleep better with the 5 mg or 10 mg dose, they may take additional doses, increasing the risk of side effects.
If Belsomra's slight benefit and potential side effects aren't enough to make you think twice before trying it, consider it's high price tag: about $70 for 7 pills. That's more than four times the cost of the same amount of our Best Buy pick, zolpidem, the generic version of Ambien. Our Best Buy Drugs report found that people who took zolpidem fell asleep 20 minutes faster and slept 34 minutes longer on average than those who took a placebo.
Even those numbers aren't that impressive. And zolpidem, like other insomnia medications, poses a long list of possible side effects, such as daytime sleepiness, dizziness, sleep-walking, sleep-driving, sleep-eating, memory lapses, and hallucinations. 
Bottom Line: Our medical advisers say that a sleeping pill is usually not the best treatment for insomnia. Instead, cognitive behavioral therapy, which involves talking to a therapist to learn a new set of behaviors regarding sleep, is as effective as sleeping pills, and has been shown to help up to 80 percent of chronic insomnia sufferers get some shuteye.
Studies have also found that improving your sleep habits, such as relaxation training, setting and sticking to consistent bedtimes and wake-up times, regular exercise, quitting smoking, cutting back on caffeine and alcohol in the afternoon and evening, keeping your bedroom quiet and dark, and not watching TV or using computers in bed can help relieve insomnia.