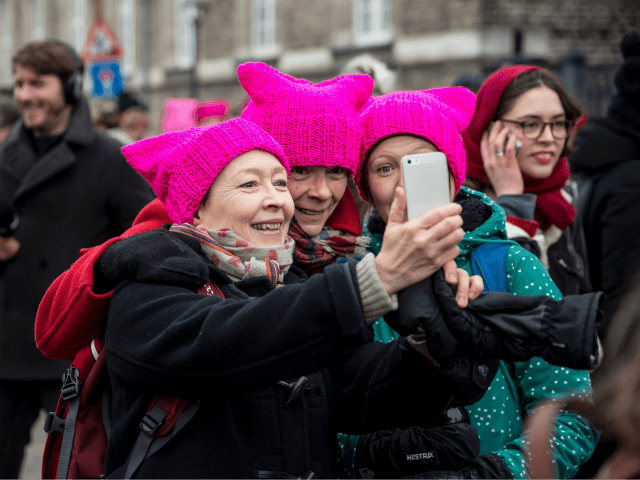 NIKOLAI LINARES/AFP/Getty
An Irish woman has withdrawn the "pussy hat" knitting pattern which she had posted online as a service to fellow female protesters preparing for President Trump's visit to Ireland in November: woke activists had pointed out to her that some women have penises, not vaginas.
I won't be making pussy hats. I'm deleting the pattern I posted. I am really sorry for upsetting people, I've read, listened and learned and while it was not intentional it was thoughtless. I will make some hats with yellow roses instead.

— Katherine Nolan (@DoChara) September 2, 2018
Katherine's noble, thoughtful, caring decision has been respected by some:
If there is one thing you are not it is thoughtless! If you're taking orders for yellow rose hats I'd love one.

— Martina Skelly (@martina_skelly) September 2, 2018
But not, unfortunately, by everyone.
You people need help. Seriously.

— Eoghan Ó Muircheartaigh (@EoghanMuirchea3) September 5, 2018
— TravellingMan (@SJJB55) September 6, 2018
Make pussy hats but with big willys coming out the top. More inclusive

— Harry Dunn (@HighHarryDunn) September 6, 2018
BREITBART CONNECT