Professor Donald Harris Kamala Harris' Jamaican father, has vigorously dissociated himself from statements made on the New York Breakfast Club radio show earlier this week attributing her support for smoking marijuana to her Jamaican heritage. Professor Harris has issued a statement to jamaicaglobalonline.com in which he declares:
"My dear departed grandmothers(whose extraordinary legacy I described in a recent essay on this website), as well as my deceased parents , must be turning in their grave right now to see their family's name, reputation and proud Jamaican identity being connected, in any way, jokingly or not with the fraudulent stereotype of a pot-smoking joy seeker and in the pursuit of identity politics. Speaking for myself and my immediate Jamaican family, we wish to categorically dissociate ourselves from this travesty."
"Half my family's from Jamaica. Are you kidding me?".

Kamala Harris
This is the line that has been repeated over by virtually every news media since Kamala Harris gave that response to the interviewer on New York's Breakfast Club radio show when asked if she smoked marijuana.
Jamaica's venerable Gleaner newspaper headlined:
US Presidential Candidate Kamala Harris wants Marijuana Legalized, cites Jamaican roots.  



While the locally based online news source Loop reported:
Kamala Harris cites Jamaican roots in support of ganja legislation.
The Georgia based Macon Telegraph  was less subtle. Its report screamed:
Kamala Harris supports legal pot. "Half my family's from Jamaica. Are you kidding me?"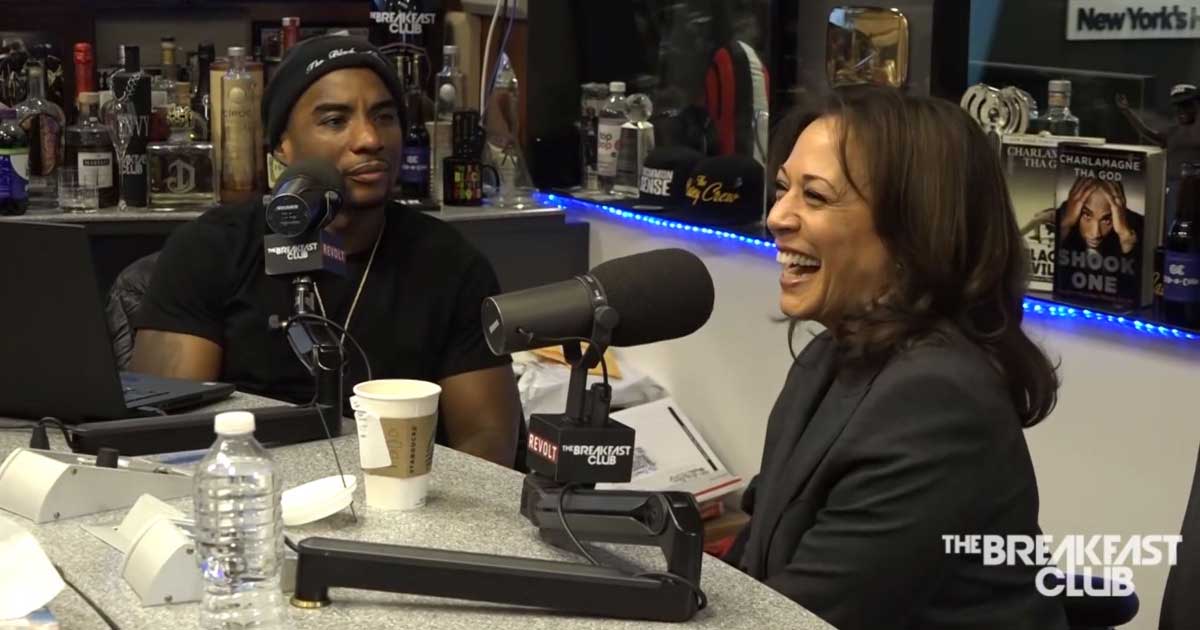 Kamala Harris on The Breakfast Club
The 2020 presidential hopeful with a Jamaican heritage said she not only smoked but added "I inhale". Perhaps said jokingly at first in the spirit of the interview, she proceeded to suggest that her Jamaican father's side of the family would be disappointed in her if she did not support the legalization of marijuana. And that IS a serious statement. Now Harris' father has come out vigorously dissociating himself from his daughter's statement.
And well he might. V.G. McGee in a op ed piece published on January 12 in Urbanislandz writes " Back in 2014 while running for re-election for California attorney general, she wasn't in support of legalizing recreational use of the plant , but it is good that she has evolved on the issue and we can thank her Jamaican relatives for influencing her changing opinion." So, the perception created by Ms. Harris' statement is real and has caused some unease amongst Jamaicans at home and in the diaspora and now, it seems, her father and his Jamaican family. For some, it is more than mere unease; one Jamaican commenting on social media expressed the concern that "soon my job will be singling me out to drug test me since I am from Jamaica. What a stereotype". Her concern is not unfounded given the experience of Jamaicans travelling to US ports having sniffer dogs around them in customs halls.
The Indian/Jamaican Marijuana connection: Did Kamala Harris deliberately and unfairly stereotype Jamaica as a nation of pot smokers? 
An ironic twist in Ms. Harris' associating marijuana smoking with her Jamaican heritage that seems to have escaped her as well as media watchers is the fact that it is also very much a part of her Indian heritage that she is so proud of claiming. Is she aware that it was India that bequeathed a marijuana culture to Jamaica? In her authoritative Encyclopedia of Jamaican Heritage (2003) Oliver Senior writes:
         'The practice of cultivating, smoking and otherwise consuming the herb (marijuana) is believed to have been popularized by Indian indentured immigrants who began to arrive from 1845. The local name 'ganja' is Indian. The concept of ganja as a holy herb is a Hindu one; it is widely used to enhance the religious experience in parts of India (despite government prohibition).
This seeming lack of knowledge about the connection between her Indian and Jamaican heritage provides additional ammunition for some Jamaicans who are of the view that Ms. Harris tends to downplay her Jamaican heritage when it suits her, crediting her Tamil Indian mother with the most significant influence on her life and outlook and rarely talks about her father's influence. Her father Donald, hardly ever gets credit except when mentioned alongside her mother, but rarely as an individual. Even when asked by her host in the now famous 'marijuana interview' about her motivation to enter the presidential race, Ms. Harris referenced ONLY her mother whom she said, raised her and her sister Maya with many beliefs and rules – one being never to sit and complain about something, but to do something about it. Yet, anyone who has read 'Reflections of a Jamaican Father' Donald Harris' heart-warming account of how he raised his two daughters, will immediately realize that there is another side to the Kamala Harris story. In that article Donald Harris writes: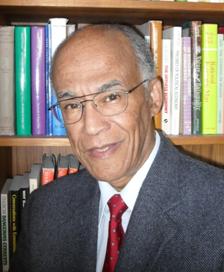 Professor Donald Harris
         "As a child growing up in Jamaica, I often heard it said by my parents and family friends 'member whe you come fram' (remember from where you came). To this day I continue to retain the deep social awareness and strong sense of identity which that grassroots Jamaican philosophy fed in me. As a father, I naturally sought to develop the same sensibility in my two daughters."  Continuing Harris says:
"My message to them was that the sky is the limit on what one can achieve with effort and determination and that in the process, it is important not to lose sight of those who get left behind by social neglect or abuse and lack of access to resources or 'privilege'.
If Kamala Harris inherits some of 'that deep social awareness' and heeds the advice of her Jamaican father, she will make an excellent President of the United States of America.
Read the full article by Donald Harris in:
Article: Kamala Harris' Jamaican Heritage.