Please consider donating to Behind the Black, by giving either a one-time contribution or a regular subscription, as outlined in the tip jar below. Your support will allow me to continue covering science and culture as I have for the past twenty years, independent and free from any outside influence.
Regular readers can support Behind The Black with a contribution via paypal:
If Paypal doesn't work for you, you can support Behind The Black directly by sending your donation by check, payable to Robert Zimmerman, to
 
Behind The Black
c/o Robert Zimmerman
P.O.Box 1262
Cortaro, AZ 85652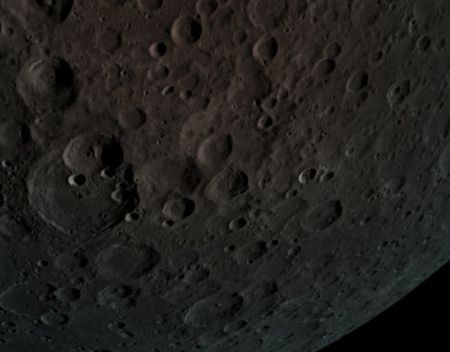 The new colonial movement: The privately built Israeli planetary probe Beresheet, now in lunar orbit, has released its first pictures of the Moon.
The image on the right is one of those images, cropped to post here, and was taken from about 300 miles altitude. The link has a second image showing the Moon with the Earth in the distance. The resolution of both images is quite impressive.
The landing is scheduled for April 11. Stay tuned!