As a result of feedback from officials around the world, Apple and Google today have disclosed a series of changes to their upcoming COVID-19 contact tracing initiative, with a focus on even stronger privacy protections and accuracy.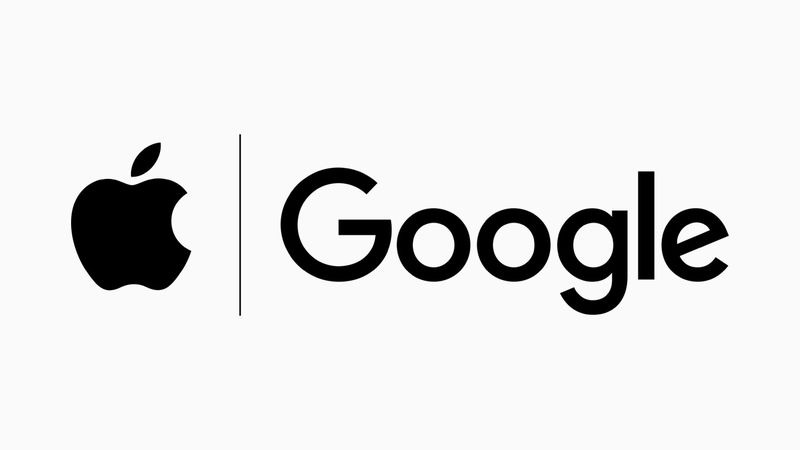 Apple and Google are now referring to "contact tracing" as "exposure notification," which the companies believe better describes the functionality of their upcoming API. The system is intended to notify a person of potential exposure, augmenting broader contact tracing efforts that public health authorities are undertaking.
Keys will now be randomly generated rather than derived from a temporary tracing key, making it more difficult for someone to guess how the keys are derived and use that information to try and track people.
Bluetooth metadata will be encrypted, making it more difficult for someone to try and use that information to identify a person.
Exposure time will be recorded in five minute intervals, with the maximum reported exposure time capped at 30 minutes.
The API will include information about the power level of the Bluetooth signal in the data that is exchanged between phones. This can be used in conjunction with the RSSI ("Received Signal Strength Indication") to more accurately estimate the distance between two phones when contact was made.
Apple and Google will allow developers to specify signal strength and duration thresholds for exposure events.
The API will now allow for determining the number of days since the last exposure event to better determine what actions the user should take next.
The API's encryption algorithm is switching from HMAC to AES. Many devices have built-in hardware for accelerating AES encryption, so this change should help performance and efficiency on phones.
Further changes to the API specifications will be made over time based on continued feedback from public health authorities.
Apple and Google are targeting next week for the release of the seed version of iOS and Android operating system updates, which will support these APIs to enable testing by public health authority developers. The software update will support iOS devices released in the last four years, dating back to the iPhone 6s and iPhone 6s Plus.
Apple and Google revealed plans for this exposure notification initiative two weeks ago. The joint effort will use Bluetooth to alert users when they have potentially come in close contact with someone who later tests positive for COVID-19, on an opt-in basis. The companies have shared an updated FAQ for users with more details about the system.
Exposure Notification FAQ by MacRumors on Scribd
Top Stories
Well-connected Bloomberg reporter Mark Gurman recently took questions from followers on Periscope about Apple's product roadmap. Gurman's sources are usually very reliable, and the journalist is known for breaking Apple stories, so we took it as an opportunity to summarize his current expectations of the company in the near term. Unsurprisingly, many viewers asked Gurman about the so-called...
In line with a timeframe shared by analyst Ming-Chi Kuo last month, Bloomberg today reports that Apple is planning to release at least one Mac with its own custom-designed ARM-based processor by 2021. The report claims that Apple is developing three Mac processors based on the A14 chip in upcoming iPhone 12 models. At least one of these processors will apparently be much faster than the...
Apple last week surprised us with the early launch of the new Magic Keyboard designed for the 2018 and 2020 iPad Pro models, and as of this week, orders are arriving to customers. We picked up one of the new Magic Keyboards for the 12.9-inch iPad Pro and tested it out to see how it works and whether it's worth the $350 selling price. Subscribe to the MacRumors YouTube channel for more videos. ...
When it comes to design, the iPhone SE is identical to the iPhone 8, featuring a 4.7-inch LCD display, thick top and bottom bezels, a single-lens rear camera, and a Touch ID Home button. Unsurprisingly, the iPhone 8 also looks a lot like the iPhone SE inside, as detailed in a teardown video by a Chinese YouTuber who has one of the devices on hand. The video, which has subtitles, was shared...
Facebook appears to be working on a dark mode for its flagship iOS app. WABetaInfo managed to enable the hidden setting, which is still under development and not yet available to public or beta users. 9to5Mac followed suit, and their screenshots suggest Facebook is aiming for a theme that's closer to greyscale than the true blacks used in Apple's dark mode for iOS 13. Facebook offers a...
There appears to be a new character-linked bug in Messages, Mail, and other apps that can cause the iPhone, iPad, Mac, and Apple Watch to crash when receiving a specific string of characters. Image from Twitter In this particular case, the character string involves the Italian flag emoji along with characters in the Sindhi language, and it appears the system crash happens when an incoming...
Apple today released the iOS 13.4.1 update for iPhone SE owners, suggesting iPhone SE models arriving to customers tomorrow will have iOS 13.4 installed and will need a day-one software update. iPhone SE owners can install the new update over-the-air tomorrow through the Settings app. To access the updates, go to Settings > General > Software Update. iOS 13.4.1 was released for other...
Apple plans to introduce a 23-inch iMac in the second half of 2020, with mass production set to begin in the third or fourth quarter, according to a China Times report spotted by Mac Otakara. Apple could likely achieve this display size by simply reducing the thickness of the bezels on the current 21.5-inch iMac. The report claims that the new iMac will be one of several lower-priced...
First impressions and reviews of the new iPhone SE are now out, with many praising the device's flagship performance at a budget-friendly price. The second-generation iPhone SE has a similar design as the iPhone 8, including a 4.7-inch display and a Touch ID home button, but it takes a big leap forward in performance. Despite starting at just $399, the device is powered by the...