Did you know that you can get Democracy Now! delivered to your inbox every day? Sign up for our Daily News Digest today! Don't worry, we'll never share or sell your information.
Headline Jun 24, 2020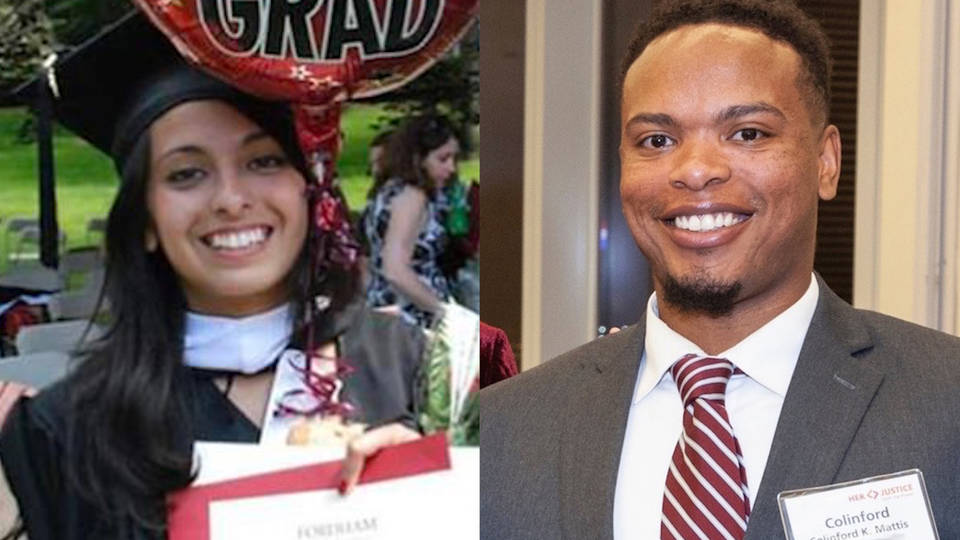 The Center for Constitutional Rights and a coalition of other civil rights organizations are calling on federal prosecutors to release on bail two New York attorneys who are accused of throwing Molotov cocktails into an empty New York police car during protests in Brooklyn on May 30. The lawyers — Colinford Mattis and Urooj Rahman — are facing a minimum of 45 years in prison if convicted on the federal charges. The two were initially released on bail, but then the federal government challenged the bail conditions, sending them back to pretrial detention — a move that shocked many in the legal community since neither Mattis nor Rahman have a criminal history. A group of over 50 former federal prosecutors have also signed a letter opposing the government's handling of the case.

Daily News Digest
Our Daily Digest brings Democracy Now! to your inbox each morning.
Non-commercial news needs your support
We rely on contributions from our viewers and listeners to do our work.
Please do your part today.
Make a donation