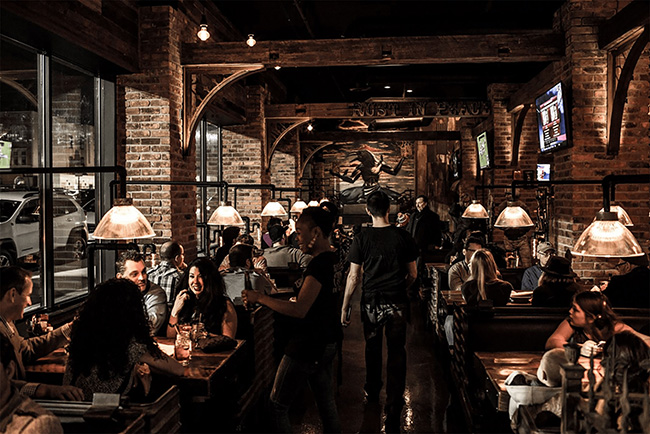 Since local restaurants have been allowed to at least partially reopen, all in all it has not been a particularly pleasant sight.
Our restaurants are literally busting their asses to keep their stores safe, sanitized and hospitable but many customers, it seems, are not rewarding the effort.
I've heard from dozens of servers, managers and owners who are dismayed, disappointed, and outraged by the almost complete disdain by the local public for dining safety.
Complaints have ranged from customers coming in unmasked, in large groups, and refusing to acknowledge safety rules. They are putting their own lives as well as the restaurant employees' in danger by ignoring social distancing and expecting to dine as they always have.
Many have been demanding, rude, and have shown little regard for the challenges facing the servers.
"If we don't start seeing customers behave in a reasonable manner, we're going to get closed down or we'll have to shut down, whichever comes first," said the GM of a popular restaurant at the Domain.
The financial demands being placed on Austin restaurants who offer inside dining and are being asked to operate below 50% of occupancy capability is an enormous strain on cash flow. Customers who totally ignore dining and the COVID-19 issues are only exacerbating the problem. On top of that I've heard that tipping is substantially down too.
"This is a perfect storm and our worst nightmare," said a local owner. "Our business has declined by 60% and our margins (already thin in the industry) are getting hammered. People have got to accept that indoor or even outdoor dining can't continue, at least for now, as it has in the past."
His sentiments are shared by dozens of local restaurant operators, many of whom are gloomily watching their colleagues around the city shutter stores and dreading the moment when they may have to do the same.
I've also heard from more than several servers who are totally frustrated. "Frankly, I was earning more on unemployment than I am now since we've reopened" said one veteran server. "I don't know how much longer I can keep this up. I have loved and lived this business for a long time," she said, "and now, I just don't know."
The message here for Austin restaurant customers is brutally simple: support your favorite spots by acting responsibly, safely following the rules (which have been imposed on restaurants by circumstances beyond their control), tipping generously, and getting your collective heads out of the sand and realizing that we may be at the precipice of a local dining disaster!