Post by @RavenRedPill Threadreader LINK
Google "UNICEF & 800,000 missing children". Global organizations have a peculiar pattern with the number 800,000 and missing or afflicted children. There are no more coincidences… #SaveOurChildren.
What doesn't make sense is that in January 2018 the @UN reported that 800,000 children went missing in the Congo.
The following year in January 2019 @WHO announced that they were giving the measles vaccine to 800,000 children in the Congo. ???
Here are some more "coincidences between global organizations and the number 800,000 with children.
@UNICEF decided [to] educate 800,000 children in Yemen by 2020 ….

In another instance @UNICEF reported their support to help Nigeria due to 800,000 children being forced to flee their region.  unicef.org/media/media_81…
Who's doing these consensus??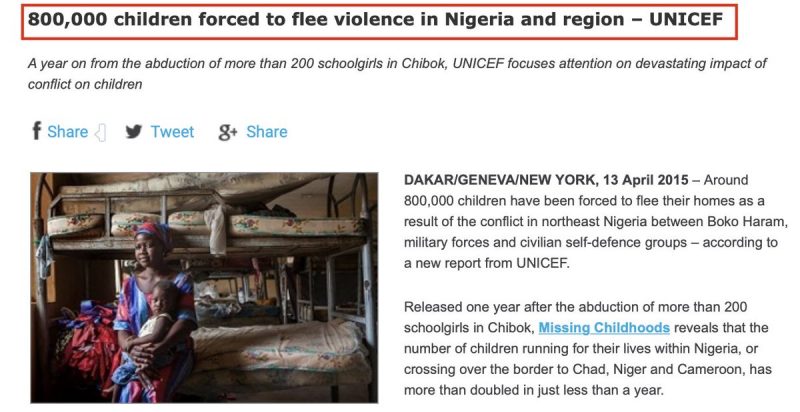 #SaveOurChildren
800,000 children forced to flee violence in Nigeria and region – UNICEFDAKAR/GENEVA/NEW YORK, 13 April 2015 – Around 800,000 children have been forced to flee their homes as a result of the conflict in northeast Nigeria between Boko Haram, military forces and civilian se… — Article LINK
Again … this time right before the Covid hysteria, @UNICEF reports that 800,000 children have died from pneumonia …weird. unicef.org/press-releases…

One child dies of pneumonia every 39 seconds, agencies warn — Article
LINK
In the Ukraine @UNICEF will respond to the urgent needs of …800,000 children. K

Ukraine Appeal
Humanitarian Action for Children 2020 — Website
LINK
The @UNICEF in the UK says that breastfeeding could prevent over 800,000 child deaths a year. That would mean UNICEF has data suggesting that many are dying a year from breastfeeding related situations alone. That's an astronomically high number …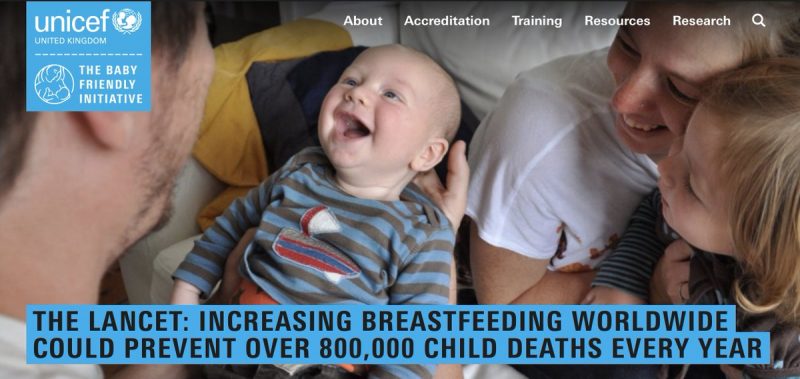 Another report about how @UNICEF have reportedly counseled 800,000 children in Yemen and Syria …
help.unicef.org/brighter-futur…
#SaveOurChildren

Ramadan 2019 — Website LINK
Oh this one's great .. @UNICEF is literally asking people to buy vaccines for underprivileged children & they have a goal of vaccinated children in Pakistan. Guess how many? …. 800,000.
#SaveOurChildren

The Gift of Protection – 350 Polio Vaccines Your gift will help protect children against polio, which is highly contagious and dangerous, but preventable. — Website LINK
800,000 children were reported to have suffered from child abuse in Uganda. Of course @UNICEF got involved but instead of offering any real support -or even reporting on the matter, they donated 16 motorcycles. So are they racing the pedophiles? I'm confused.
#SaveOurChildren

Then @CBSNews shared a report by @UNICEF that 800,000 children die from accident every year. Globally, I'm sure that there are a lot more deaths than that, so why focus on that number? cbsnews.com/news/accidents…
#SaveOurChildren

Accidents Kill 800,000 Kids Every Year
UN: Drownings, Car Crashes, Poisonings Among Killers Of Children Around World
— Article LINK
A survey was conducted by @UNICEF in Kano, reporting that 800,000 children suffer stunted growth and poor diet. saharareporters.com/2019/12/20/800…

Referring to a recent baseline survey conducted by United Nations Children's Fund at a one-day town hall meeting organized by KECCoHD in collaboration with UNICEF in Bichi, Muhammad revealed that plan… — Article
LINK
In 2011 @UNICEF reported that 800,000 children were kept home from school due to yellow fever in Ivory Coast. voanews.com/africa/unicef-…
#SaveOurChildren

UNICEF Targets Yellow Fever in Ivory Coast
The United Nations Children's Fund is kicking off a yellow fever vaccination campaign in Ivory Coast despite growing instability and hostility to U.N. staff following a disputed presidential election… — Article LINK
In 2016 in Europe, @UNICEF reported that they supported once again 800,000 children living in emergency situations with "childhood kits". mashable.com/2016/01/05/ref…
#SaveOurChildren

Young refugees struggle to hold on to their childhood
Nearly one in four of the more than 1 million refugees and migrants who have arrived in Europe by sea this year is a child. — Article LINK
In 2003, @UNICEF reported that 800,000 Iraqi children have been orphaned, and that more would be abducted. english.alaraby.co.uk/english/indept…
#SaveOurChildren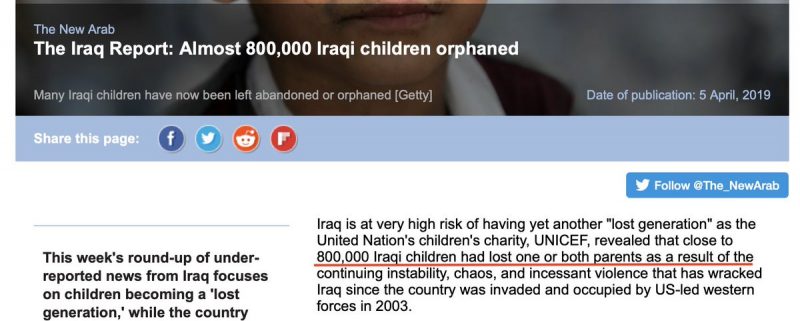 The Iraq Report: Almost 800,000 Iraqi children orphaned
This week's round-up of under-reported news from Iraq focuses on… — Article LINK
At this point the @UNICEF reports of exactly 800,000 is way too coincidental. Many of the reports aren't even consistent with the area's population. Nothing is adding up.
There's also various pictures throughout their galleries that have pedophile code swirls.
• • •