The Department of Justice (DOJ) and FBI will hold a press conference on Wednesday morning regarding a matter of "national security," which - according to Fox News, will be about the UK-based ISIS terrorists known as "The Beatles" - and not the ongoing Russiagate investigation, as some had initially speculated.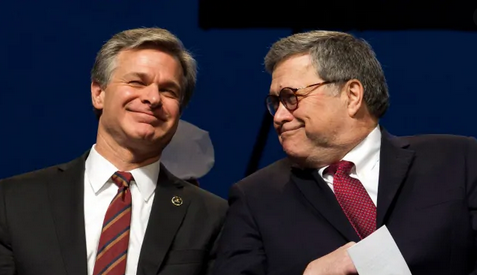 The pair of ISIS operatives will be coming to the United States within the next few weeks to stand trial over their alleged role in the torture and beheadings of US hostages in Syria. In 2015, a British-Kuwaiti militant dubbed "Jihadi John" - believed to be the executioner in the ISIS videos, was killed in a US drone strike.
Update: WaPo just reported that the two ISIS terrorists were charged in the deaths of US hostages.
BREAKING - Infamous #British #ISIS pair Alexanda Kotey & El Shafee Elsheikh (aka "The Beatles") are in the air, en route to the U.S.

They'll stand charged in court in Alexandria VA later today. #Syria #Iraq pic.twitter.com/kdAsHqkFvM

— Charles Lister (@Charles_Lister) October 7, 2020
Alexanda Kotey and El Shafee Elsheikh are in U.S. military custody in Iraq. They were captured by a Kurdish-led militia in early 2018 but brought to Iraq last October.

The men have been accused of taking part in the kidnappings of international hostages, including journalists James Foley and Steven Sotloff and U.S. aid workers Kayla Mueller and Peter Kassig. Kotey and Elsheikh have admitted their involvement in the kidnapping, sexual assault and death of Mueller in 2015. -Fox News
DOJ says two ISIS militants known as the "Beatles" are "expected to arrive in the United States today in FBI custody on charges related to their participation in a brutal hostage-taking scheme that resulted in the deaths of four American citizens."

— Eamon Javers (@EamonJavers) October 7, 2020
Watch Live:
Department of Justice to Hold Virtual Press Conference on a matter of National Security.
The announcement of the press conference initially stoked speculation of some type of action in the ongoing Durham probe of FBI/DOJ conduct during and after the 2016 US election, following revelations that the Obama administration knowingly used fabricated information to target President Trump and his campaign, and that Hillary Clinton allegedly approved a plan to smear then-candidate Trump with Russia rumors.
Frustration has been mounting among Trump and his allies over a lack of progress, along with direct accusations that FBI Director Christopher Wray and CIA Director Gina Haspel are concealing evidence in the case.
BREAKING: FBI Dir Wray insisted IG redact Footnote 334 in IG report, which revealed the FBI had previously investigated Steele dossier's primary subsource Danchenko as a suspected Russian spy. Danchenko unnamed in footnote. Concealing note merely spared FBI added embarrassment

— Paul Sperry (@paulsperry_) October 6, 2020
In the last 24 hours, President Trump has made his discontent known, retweeting posts critical of inaction by Attorney General William Barr.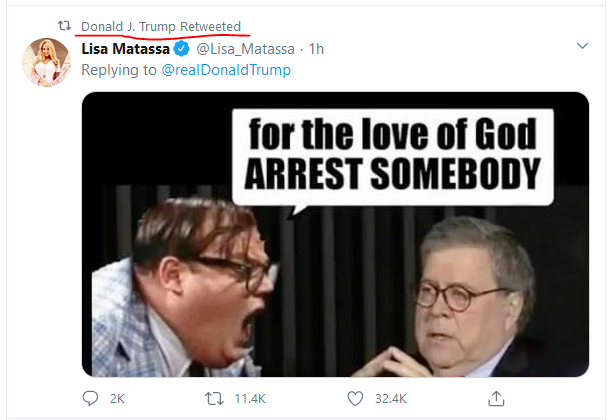 Perhaps officials will field questions over the Russiagate investigation? We won't hold our breath.