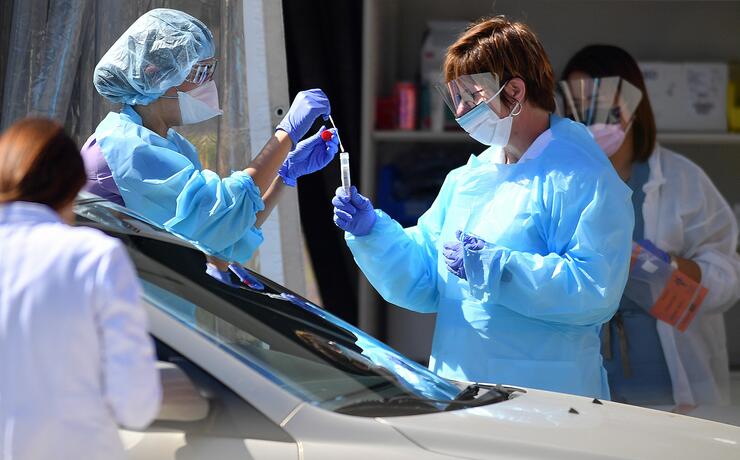 The Centers for Disease Control and Prevention has classified two strains of COVID-19 discovered in California as "variant[s] of concern." Studies have shown that the two mutated strains, known as B.1.427 and B.1.429, are about 20% more transmissible than the original strain of the coronavirus and more resilient against treatments.
Last week, the U.S. Department of Health and Human Services halted the shipment of Eli Lilly's antibody-drug bamlanivimab to California, Nevada, and Arizona over concerns the treatment may not be effective against the new strains. The CDC said that the currently approved vaccines are still effective against the variants.
Scientists have been monitoring the new strains for several months and detected them in 21% of sampled genomes.
There are three other mutated strains that the CDC considers concerning. Those strains were discovered in South Africa, Brazil, and the U.K. and have been responsible for a growing number of new cases around the world. The CDC is also monitoring two strains from New York and another one from Brazil, which the agency considers "variants of interest."
Currently, no strains of the coronavirus are considered "variants of high consequence," which the CDC defines as a mutation that has shown "clear evidence that prevention measures or medical countermeasures (MCMs) have significantly reduced effectiveness relative to previously circulating variants."
Photo: Getty Images