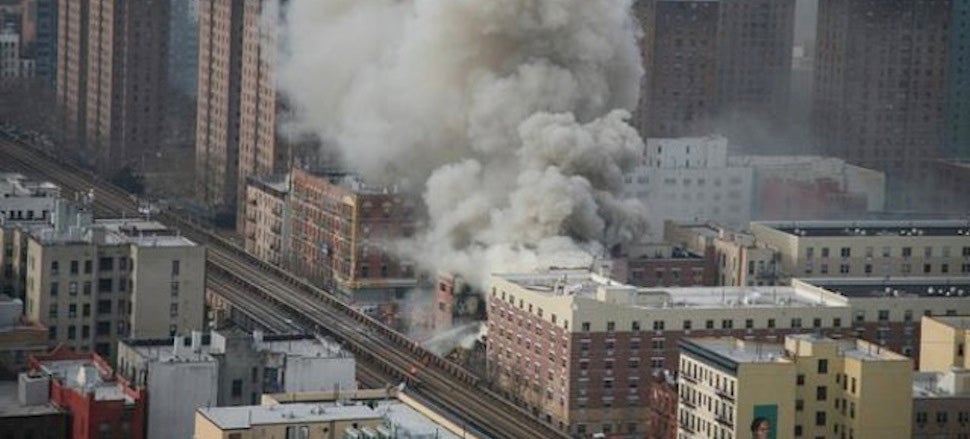 S
New Yorkers were shocked on Wednesday morning when reports of a building collapse in Harlem hit the wires. It didn't take long for smartphone cameras to fill up everyone's social media feeds. But wait. In that one… Is that… a drone? (Update: Yep! It's some random guy's DJI Phantom 2.)
Indeed, it looks like there's a drone flying around the disaster area. The better question, however, is whose drone is it?
Local TV reporter Don Champion suggested that it was authorities using a drone to aid the investigation. This is not a crazy thought, as drones are already being used to help firefightersand police officers in cities around the world. It would also confirm rumors that the NYPD is experimenting with drones, which is really not a crazy thought especially since the NYPD chief said last year that he was interested in using drones in the city limits. When we called on Wednesday morning, the Office of the Deputy Commissioner, Public Information, for the NYPD says that the drone is not theirs. And I quote, "Why would we use drones?"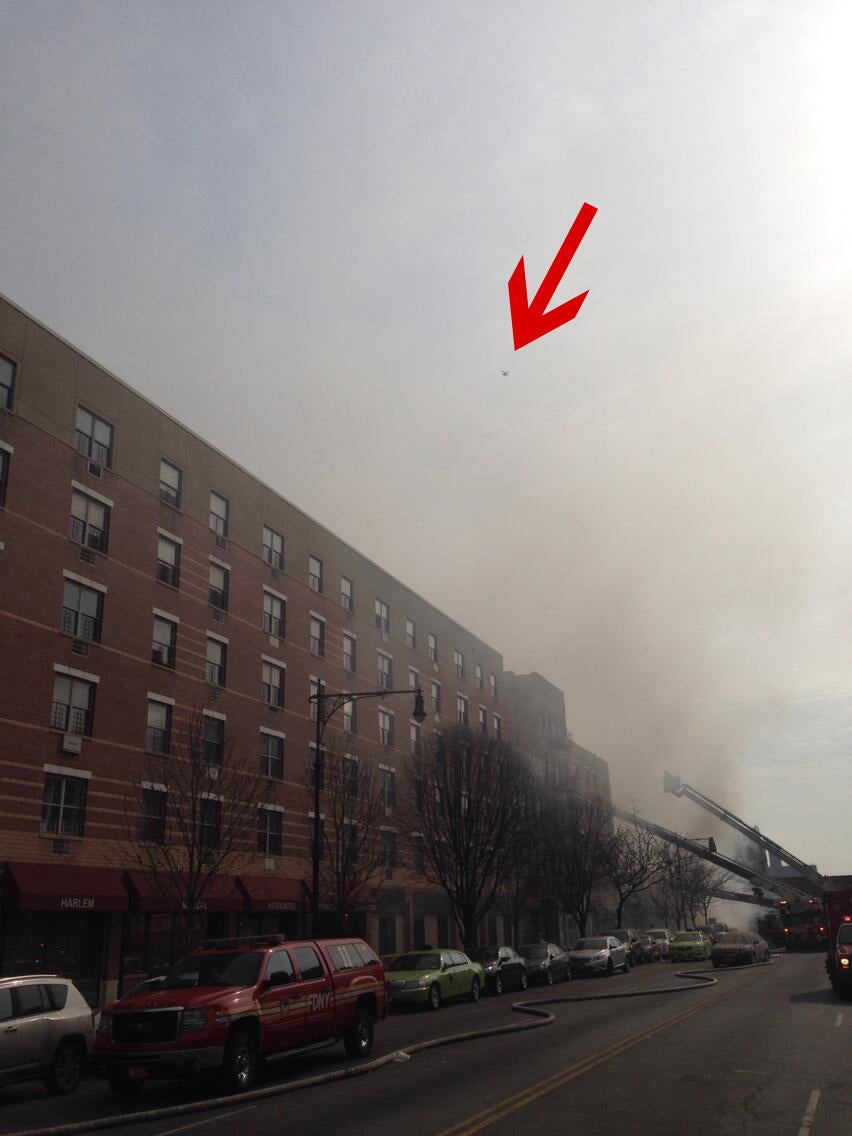 S
Or there could be a simpler explanation. As the firefighters fought the blaze and investigators did their investigating, a New York Post employee named Adnan Islam was also tweeting out aerial images of the scenethat could have only come from a drone. Though they look like drone images, they were not. One of Islam's friends says that the pictures were actually taken from "a tall apartment building a few blocks away," where they live.
A Daily Dot reporter also captured an image of a guy with a drone on a smoky-looking street. Apparently, it's just some random guy with a DJI Phantom 2 Vision. Animal New York talked to the urban drone pilot who said he wants to sell his aerial images to a news outlet. That would be a good idea if it weren't maybe possibly a little bit illegal. In fact, the legality of using drones for commercial purposes is entirely up in the air at the moment. The NYPD, however, typically does not tolerate people flying drones over Manhattan.
We've reached out to other folks to find out more about the drone(s) that are flying around the Harlem building collapse and will update you when we hear back. In the meantime, it's always nice to see some drones doing some good.
Images by Don Champion / Adnan Islam